Alan Bran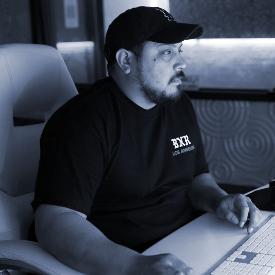 Reboost Engineer
Alan R. Bran was born and raised in Northeast Los Angeles. Music has always played a pivotal role in Alan's life. He began playing the drums at a very young age, but his path in the audio world began as a teenager when he started assisting with live sound. By 2010, Alan was studying Audio Engineering with such mentors as Michael Verdick and Roger Nichols. Soon after, he started to assist in Engineering for West Coast Juggernaut "Bishop Lamont". From 2011-2015, Alan's projects involved artists such as Chali 2na from Jurassic 5, Rapper Big Pooh from Little Brother, Black Milk, Raekwon among various other Hip Hop artists. In 2015, after Graduating from The Art Institute of California in Santa Monica with a BA in Audio Engineering, Alan began to Engineer for Grammy artist/producer Josef Leimberg (aka Love Dragon). During this time,, he worked with many of the greats such as George Clinton, Sir and Latoya Williams. Alan is an Audio Engineer whose deep roots encompass music in its entirety. His approach is based: Help the artist(s) bring their vision and soul-craft to life! He is committed to this field, his craft and to the projects in which he is entrusted.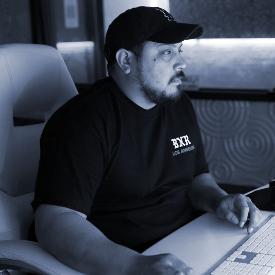 I'd like to thank Mix Recording Studio for an amazing service because finding a good recording studio could be a difficult process. There are so many of them in Los Angeles.
The engineer is amazing and he has a great ear for a bunch of different sounds. Studio is clean, looks like brand new.
OMG...the lighting...I love it!
Also prices are good to compare to the other recording studios.
Definitely recommend to record any project here.