Elijah Erickson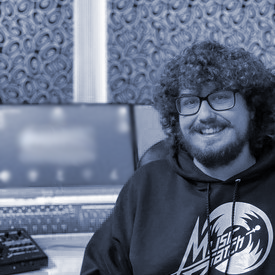 Reboost Engineer
Meet Elijah Erickson - A.K.A "elyedidit", a highly skilled and talented audio engineer with over 7 years of experience in the industry. He has worked with a diverse range of clients, from up-and-coming musicians to established artists, and has a proven track record of delivering exceptional results every time.
Elye is a true perfectionist when it comes to sound quality, and he takes great pride in his work. He has a wealth of knowledge and expertise when it comes to recording techniques and equipment, and he is always eager to learn and try new things.
In the studio, Elye is a true collaborator, working closely with artists to bring their vision to life. He has a great ear for detail, and he is always willing to go the extra mile to ensure that every recording session is a success.
If you are looking to book a recording studio session, you can trust Elye to deliver the highest quality audio possible. He has a passion for his craft, and he will work tirelessly to make sure that your project is a success - so if you want to work with a talented and dedicated audio engineer, look no further than Elyedidit.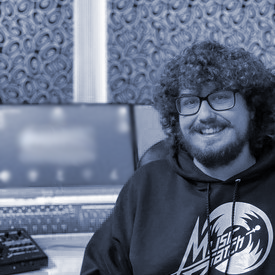 Short version: Eli is by far the best engineer I have worked with. You should see what I'm talking about for yourself before he gets too booked and/or raises his prices..
here's why:
Long version: I have worked in several world renowned studios around the world, and from my experience I've learned a lot about what it takes to be a good engineer, what it's like to run a session, let the artist control the vibe and think 2 steps ahead so the creativity can flow and be captured perfectly in any given moment. I will say that Eli is the first engineer who has been able to make me feel comfortable, confident and as ready as I have been to make my music. He sets up everything from his detailed template to the vocal booth with such meticulous attention to detail, that the final product of my sessions with him, the "demos" so to speak, sound better than some of my past "mixed and mastered" songs. Contrary to some engineers you may only work with once who may just be pressing "record" to get their hourly pay, Eli is professional and always has his clients' best interest in mind when he works. You want to build a relationship with him.. he helps keep your music organized, sounding fluid and cohesive.
Regardless, to whoever is reading this, I hope you have an amazing next session with whoever you decide to book with.. I'm just saying, if you get the chance to request Eli, you won't be sorry when you hear what he can do for your music.
** Side note tips for those wanting to book with Eli from a past and current client: He's always down for tracking creatively.. don't be afraid to go HAM in the vocal booth, he's the best engineer when he's working with an artist just being themselves, he can handle making sure it not clipping; you just do your thing. (Give him time to set levels tho and actually be as loud as you're going to be when he's doing that part ????)**
What I do for best sessions with Eli:
- warm up vocals on the way to the studio, sound good but don't take the studio time for that bc I know Eli's fast
- make sure I'm hydrated prior to session
-when tracking, have a solid concept of how I want the song to feel to the listener before going into the booth
- when creating, going with the intention to be creative and not held back by the fact that someone else is in the room.. he's only going to put the best stuff in and I have control over those takes so trusting the process essentially.
- trust Eli. Like many, I'm working on getting better with my self confidence in my artistry. It's easy to get lost in judging myself hypercritically. Sometimes it's better for me to just ask Eli if he likes the take or not and move on. At this point, after working with him for so long, I trust his ears and you can too! Good luck and get that song done!