About
ABOUT studio
Our Recording Studio is your one-stop spot for all of your professional recording needs. We offer an individual working environment that allows artists and bands to focus on their creative and artistic processes. Our recording and monitoring rooms are designed to achieve the most precise possible acoustic properties and wound possible. The Studio features a impressive collection of High End Equipment.
Our Recording Studio is truly a full-service recording and production facility. We do our best to provide our clients with an exceptional experience, This includes your customized stay with our hosting partners while providing professional services to ensure you enjoy all that our Recording Studio has to offer during your time with us.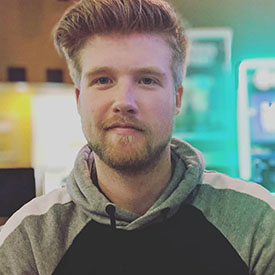 Taylor Owen
Sound Engineer
Taylor Owen is a Producer and Engineer based in Los Angeles. Taylor has been a music enthusiast his entire life, beginning in his high school choir, then escalating to the production side of after school projects. He realized early where his creative focus would soar.
After studying at Musician's Institute in Hollywood and McNally Smith in Minnesota, Taylor has worked on every genre imaginable, such as Classical Guitar, Heavy Metal, Classic Rock, R&B and Indie Folk. Taylor offers suggestions and can come up with effects that elevate the music he is working on without ever losing focus on the artist's vision and approval. With a creative talent that is unsurpassed, Mr. Owen creates a professional work environment, taking artist's music to the next level and making it "Taylor Made".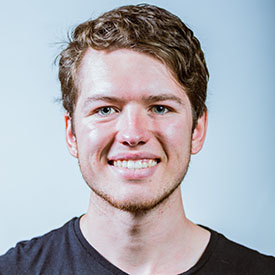 Christopher McMasters
Sound Engineer
Christopher McMasters - Chris was raised in Houston, Texas. He began his musical exploits in 2007 by taking on orchestral percussion. This quickly became a passion for Chris. Fast forward to 2014; with awards from the Texas State UIL Marching, Solo and Ensemble Competitions, he decided to branch out into the world of audio recording. Graduating from the University of Colorado, Denver with a Bachelor's Degree in Recording Arts, Chris has ventured out to Los Angeles to take on the new challenge of working with the amazing artists who share his same passion in music. Looking to take every mix to the next level, Chris's goal is to have his clients leave the studio with their mix jumping out of the speakers so hard that no one can help but dance. With every session, he looks to bring the best out of every client's vocal performance, providing a crisp, clean clarity that cannot be found anywhere else.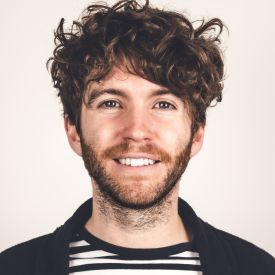 Daniel Kerrigan
Sound Engineer
Daniel Kerrigan graduated Magna Cum Laude from Mary Pappert School of Music at Duquense University in Pittsburgh, Pennsylvania. He studied Music Technology with a concentration in composition. He is also a trained Classical Pianist who has been performing for 15 years on guitar and piano. His experience is vast and well rounded, including his roll as a studio and touring musician for a number of years. This includes recording in professional environments, performing at large venues, and showcasing for major labels in New York offices. He is proficient in all aspects of audio, from recording and engineering to production.
Emmanuel El-Helou
Sound Engineer
Born and raised in Los Angeles, Emmanuel developed a passion for music by learning the violin and studying electronic music. He attended the Alexander Hamilton Music Academy before graduating from San Francisco State University, earning a degree in Audio Production. As an engineer, he has worked alongside some of the industry's top artists, including Jacob Shea on the Planet Earth 2 Documentary. Additionally, he is a music producer, contributing to film and TV productions, including the Netflix movie, 'ReMastered: Who Killed Jam Master Jay?'. With an interest in various genres of music, Emmanuel brings his unique insight to each project.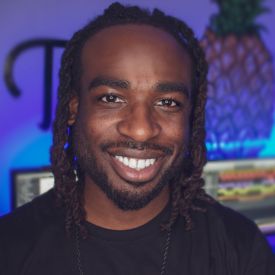 William Washington
Sound Engineer
William Washington, better known by his stage name "B.A.", is an American rapper, songwriter, and music producer residing in Los Angeles. William is also a classically trained singer. He has frequently worked as a Vocal Producer alongside independent and major label artists, both foreign and domestic. His debut solo album, Born Again was released on August 9, 2016. He holds a Bachelor's Degree in Digital Media Arts, with an emphasis in Music Technology, from California State University, Dominguez Hills. In addition to his work within the music industry, William serves as Director of the Loyola Marymount University Gospel Choir. William's greatest passion is to enrich the lives of others through sharing the beauty and joy of music.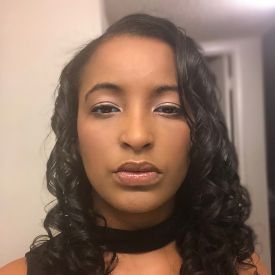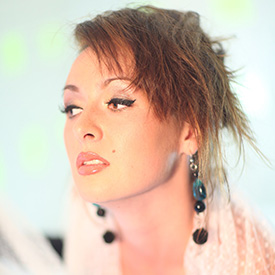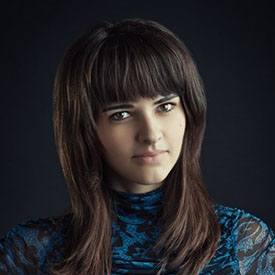 GEAR LIST
Audio Interface:
Universal Audio Apollo 8
Thunderbolt 2
Monitoring:
Yamaha NS10
Focal Shape 65
KRK 10S - Powered Subwoofer
Sony MDR-7506
Mics:
Neumann TLM 103
Shure SM58
Rode K2
Computer, Programs, Plug-ins:
MAC
Avid ProTools 12
Logic Pro X
Ableton Live 9
UAD Powered Plug-Ins
Antares Autotune
Melodyne Editor
Waves
Synchro Arts VocALign
Other:
Universal Audio 710 Twin
PreSonus Central Station Plus
KeyLab Essential 49