10 Best Visit Recording Studios in Los Angeles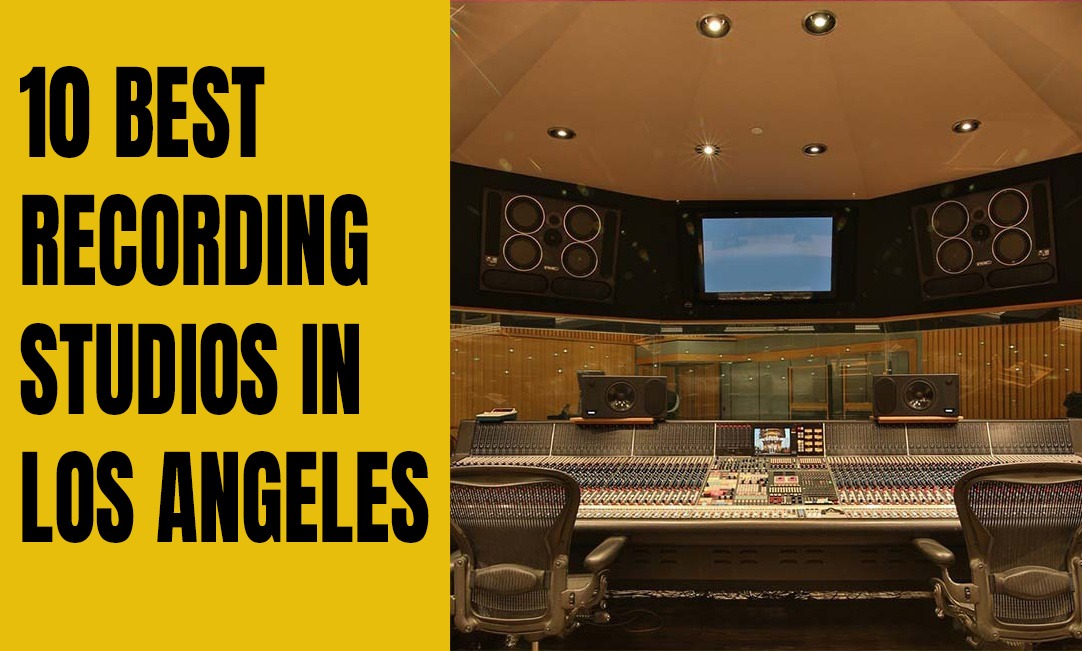 27-Oct-2023

When you think of music, Los Angeles definitely comes to mind. The city is one of the biggest centers for the music industry and offers several opportunities for aspiring music artists to make a name for themselves. Besides being the best place for networking and collaboration, it has some best recording studios. In fact, here, you can find some of the best recording studios where you can bring your creative vision to life. This blog contains a curated list of the top ten recording studios in Los Angeles.

1.The Village
The village is a world-class recording studio housed in a Masonic temple since the 1920s. Star-studded admirers of the studio include Stevie Nicks, Neil Young, Nick Cave, and Elton John.
Additionally, they don't discriminate; they have recorded soloists, rock quartets, orchestras, film scores, and voice-overs. Their slogan? Music recording and historical recordings.
Any recording format you ask for will be accommodated, including Mono and Dolby Atmos.
They have the best tools from Waves, Soundtoys, Waves, Avid, and Antares.
The best recording studio in Los Angeles has an opulent and sultry Moroccan Room and a sweeping auditorium for larger-than-life performances. They are operative 24 hours each day.
Contact Details
On-site address: 1616 Butler Ave, Los Angeles, CA 90025.
Call: 310 478 8227
Website: https://www.villagestudios.com/
Email: info@villagestudios.com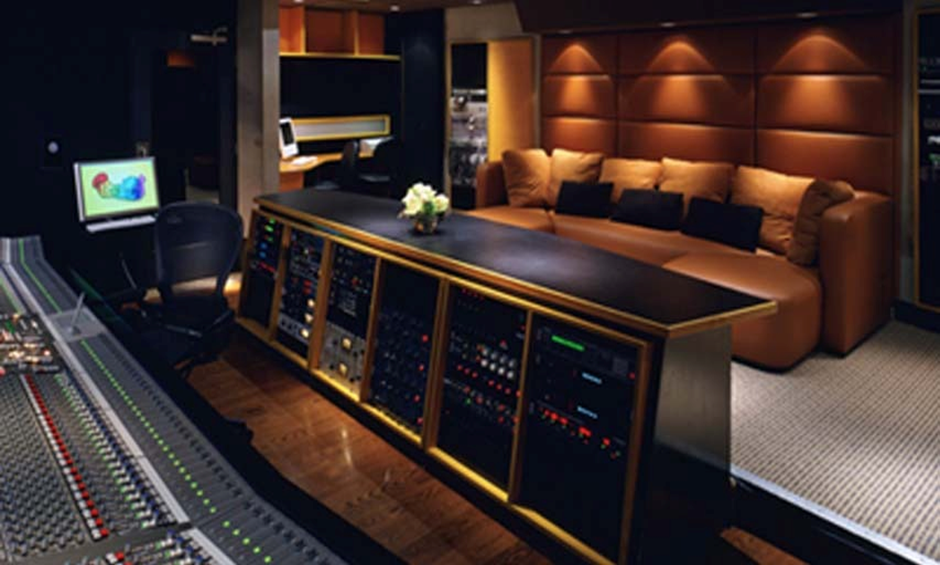 2. MIX Recording Studio
MIX Recording Studio, hailed by some music artists as their "second home," is a true musical ecosystem with a focus on fostering a welcoming, inspiring energy.
Rich, sensual pink, blue, and dark red create the MIX scene.
They have a strong team of engineers and a gear list to make even the most seasoned rocker cry.
Their engineers are proficient in mixing and mastering hip-hop, rock, and pop music to your heart's content.
Some have even received Grammy nominations, so you know they are experts.
Self-recording technology is available for those who want more privacy and creative control, and their recording studio is open 24/7 for late-night creativity.
Prices start at $19 per hour, making it an affordable recording studio in Los Angeles.
Contact details
On-site Address: 539 S Rampart Blvd, Los Angeles, CA 90057
Call: 323 218 7475
Website: https://mixrecordingstudio.com/
Email: info@mixrecordingstudio.com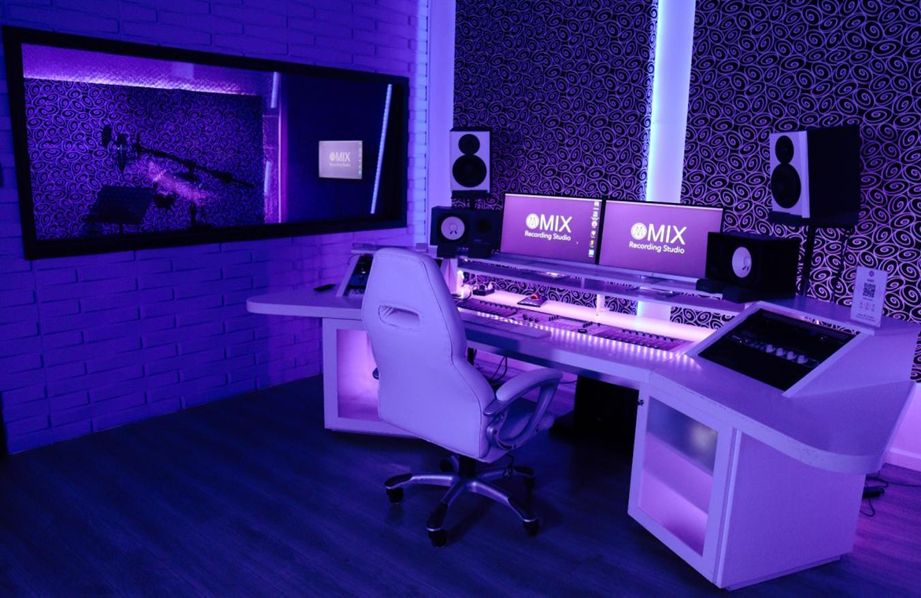 3. Capitol Studios
Capitol Studios, arguably one of the oldest and the best recording studios in Los Angeles, is renowned for producing music in many different genres, including rock and roll.
Among the many legends recorded at the Capitol Studios are Katy Perry, Bob Seger, Nat King Cole, and The Beach Boys.
With some of the most advanced equipment money can buy, Grammy Award-winning mixing services, and advanced technology, the studio offers visitors the most luxurious recording experience imaginable.
They use outboard equipment with numerous discrete components and recording hardware from Neve. Programs for Pro Tools are included in the software, along with many other plugins.
The studio rental rates range from $100 to $150 per hour. You'll see that the pricing also takes into account the room's ample size, the exquisite support services, the top-notch equipment, and the overall VIP treatment you get during recording at Capitol Studios.
Contact details
On-site Address: 1750 North Vine Street, Hollywood, CA 90028
Call: 323 871 5001
Website: https://www.capitolstudios.com/
Email: booking@capitolstudios.com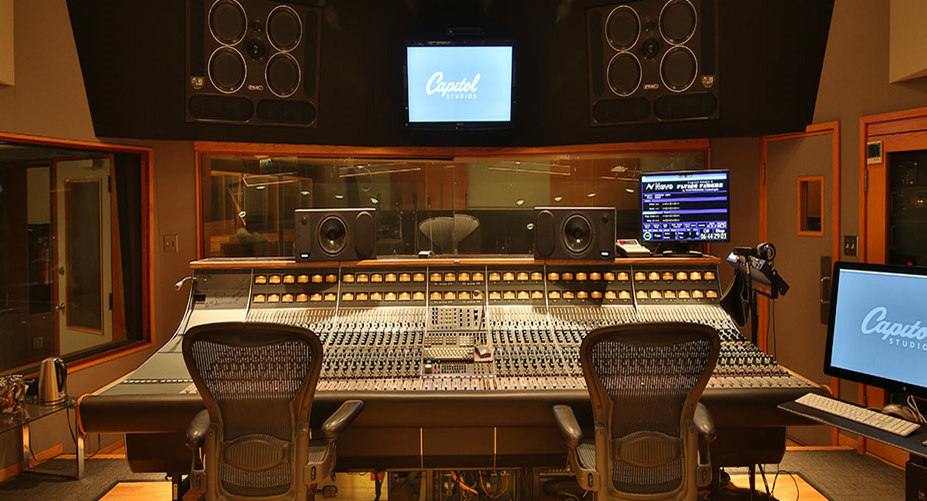 4. ZOOM Recording Studio
If you are looking for affordable professional-quality audio recording, mixing and mastering, ZOOM Recording Studio is an ideal place.
With our top-notch facilities and available recording studios around the clock, the studio offers the perfect setting for producing outstanding music and audio content.
The studio also has a skilled, committed team of sound engineers who take pride in anticipating and exceeding clients' needs. Aspiring pop, hip-hop, and rock artists should consider visiting ZOOM Recording Studios because of the friendly and collaborative environment and track record of producing some of the biggest hits.
At the affordable recording studio in Los Angeles, the price starts from $15/h.
Contact Details
On-site Address: 539 S Rampart Blvd Los Angeles, CA 90057
Call: 323 616 1990
Website: https://zoomrecordingstudio.com/
Email: info@zoomrecordingstudio.com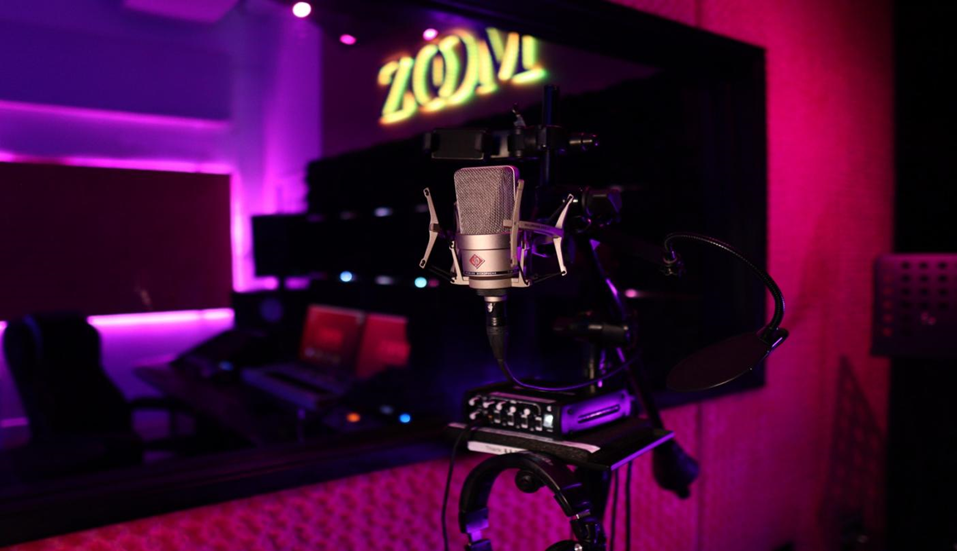 5. The Sunset Sound
Sunset Sound has experienced the sonic magic of Whitney Houston, Genesis, The Doors, Janis Joplin, and Kenny Loggins and has an evocative name to match.
Tutti Camarata, the director of recording at Walt Disney, founded Sunset Sound in 1958, and it has played a significant role in many of the musical movements that have swept through Los Angeles over the past 60 years.
The Los Angeles recording studio has produced over 300 gold albums during its tenure.
They have three echo chambers and a collection of surreal vintage equipment, which is a "lost art" that contemporary studios have largely ignored since the turn of the century.
"High Quality in a Historical Custom Setting" is their catchphrase, and it applies to everything they create musically and stylistically.
Any enthusiast for the retro era must witness this to believe it.
Contact Details
On-site Address: 5800 Sunset Blvd., Hollywood, CA 90028
Call: 323 469 1186
Website: https://www.sunsetsound.com/
Email: traffic@sunsetsound.com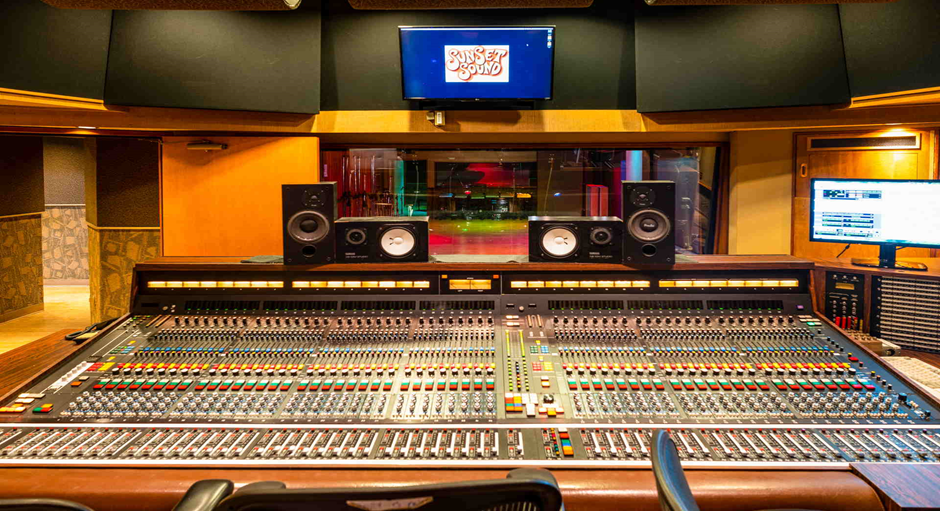 6. UNION Recording Studio
Located in the heart of Los Angeles, close to the Sunset Strip, is another best recording studios in Los Angeles, the Union Recording Studio. For this client-centric studio, every project is significant, and every client is unique.
Whether you're a budding music artist, a seasoned pro, or a music enthusiast, the studio handles the demands of major projects while still being reachable and affordable for everyone.
Here, Grammy-nominated sound engineers use the latest gears to mix and master hip-hop, rock and pop according to your wishes.
The facility is available 24/7, and the price starts from $12/h.
Contact details
On-site Address: 7051 Santa Monica Blvd, in West Hollywood, CA 90038.
Call: 323 615 3575
Website: https://unionrecstudios.com/
Email: info@unionrecstudios.com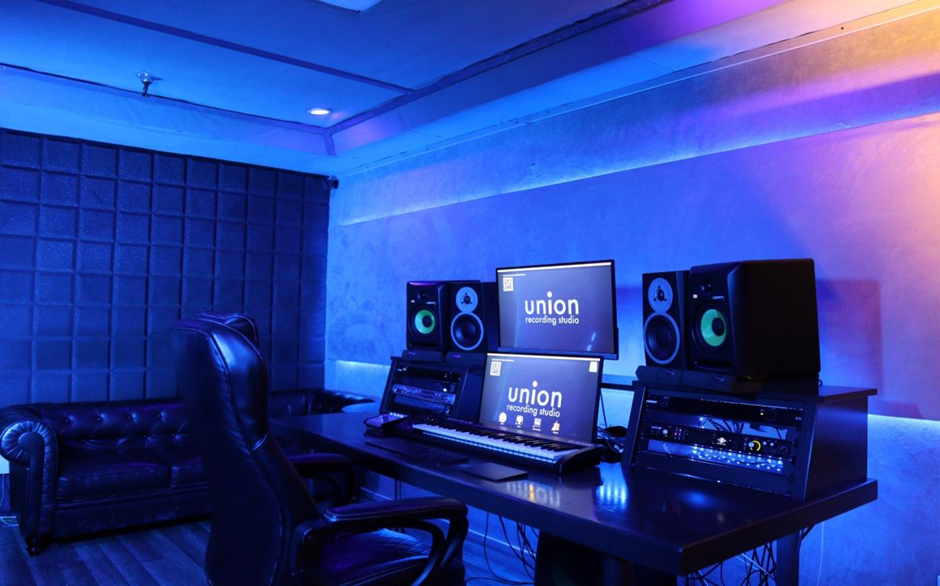 7. Clear Lake Recording Studio
Clear Lake Recording Studios, which debuted in North Hollywood in 1987, is frequently cited as an affordable alternative to high-end Hollywood studios.
Its first two studios were designed by renowned acoustician George Augspurger, who equipped it with a well-tuned control room, a sizable room for tracking, and three isolation booths. Clear Lake Recording Studios maintains a remarkable collection of vintage gear and modern digital music technologies with excellent acoustics.
Artists searching for an affordable recording studio in Los Angeles should add Clear Lake to their list because of its top-notch gear, knowledgeable staff, and competitive rates.
In addition to personalized quotes and a free consultation, Clear Lake offers prices starting at $45 per hour.
Contact details
On-site Address: 10520 Burbank Blvd. North Hollywood, CA 91601
Call: 818-762-0707
https://www.clearlakerecordingstudios.com/
Email: contact@clearlakerecording.com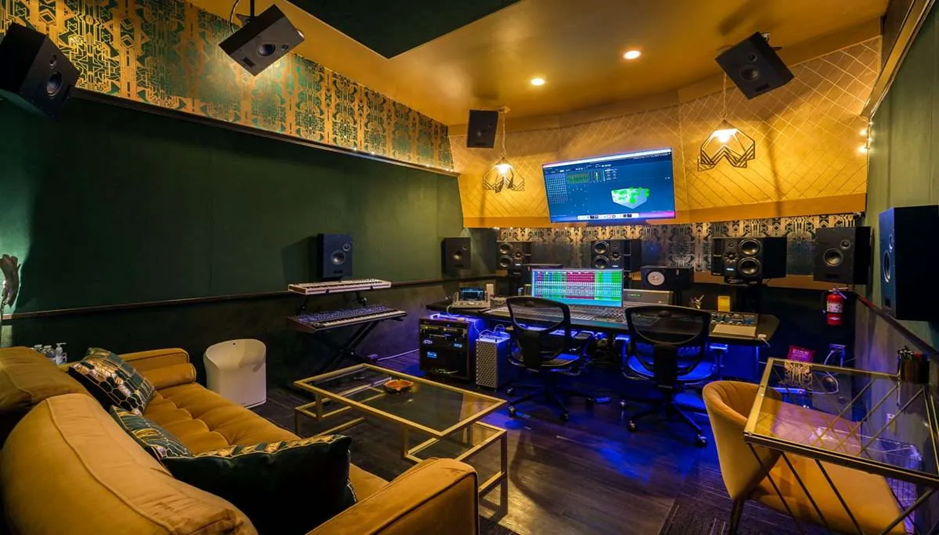 8- Henson Recording Studio

Henson Recording Studio in LA is the best name. Their engineers are known for attention to detail, creative mixing, and professionalism. The studio has hosted recordings by The Carpenters, Joni Mitchell, and John Lennon.
With four immaculately furnished recording studios, Henson offers plenty of options to accommodate projects of all sizes. Each studio has a grand piano and a sizable floor area, providing ample space for artists and musicians to spread out and create.
The studio has a good ambience. For relaxing in between sessions, it has an aquatic lounge that will give you the feel of being underwater.
They are one of the best recording studios in Los Angeles, and the most reputable names in the industry frequently use them.
Contact details
Email : faryal@hensonrecording.com
Call: 323 856 6680 to schedule the session or request a quote.
Visit: https://hensonrecording.com/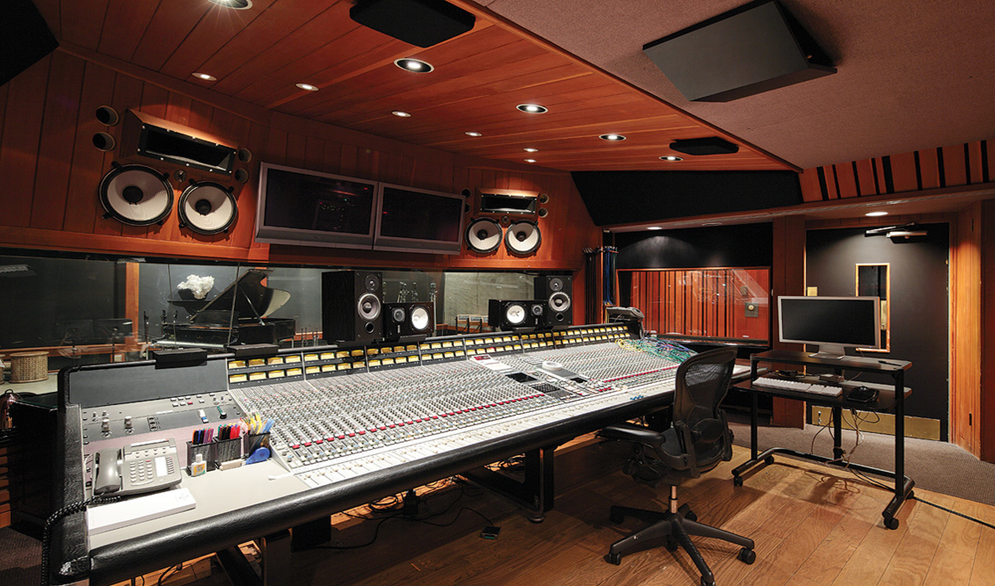 9- Mad Muse Studios
With 4,000 square feet of studio space, Mad Muse Recording Studio is a safe bet for any music production project. They believe that a welcoming and creative environment is essential for getting the best results, and their dedicated and knowledgeable team is always on hand to help.
At Mad Muse, a dedicated and knowledgeable team assists you in music production, while expertly designed and soundproofed rooms help produce outstanding sound.
They have access to veritable antique equipment, modern soundboards and amps, and a diverse selection of microphones. They also have vintage SSL 8064 G+ consoles in their music studio.
Contact details
Email: zulma@inflightmusicgroup.com
Call: 323 685 2054
Visit https://madmusestudios.com/ to learn more about the studio.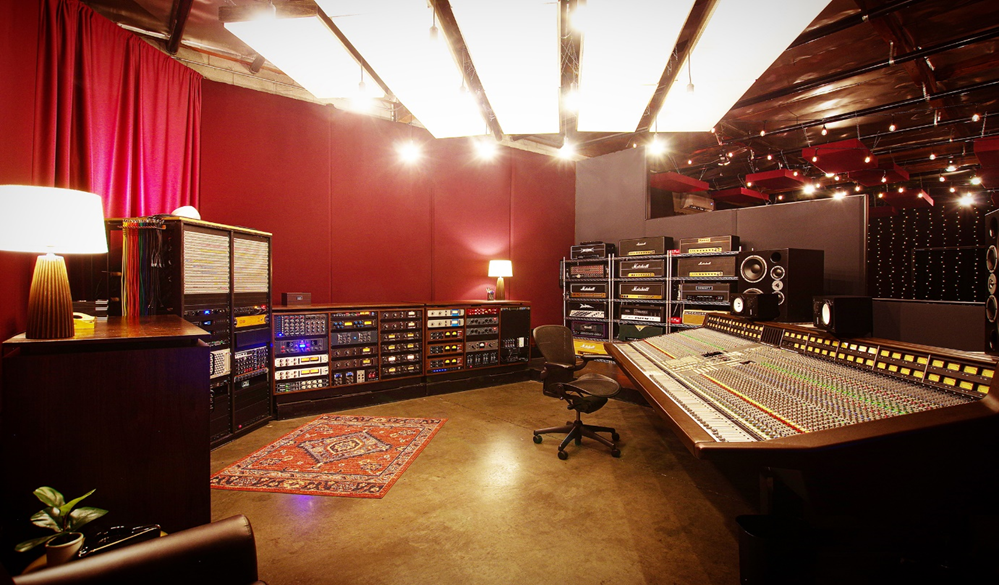 10- NightBird Recording Studios
NightBird Recording Studio, located in Sunset Strip in Los Angeles, California, was established in the 1990s and since then several well-known and successful artists, creators, producers, writers, shakers, and movers in the music industry have frequently visited it.
NightBird has evolved into a haven for those in the music industry due to its top-notch equipment and comfortable, luxurious studios, which were built by the company's founder and award-winning songwriter and producer Jed Leiber and renowned acoustician George Augspurger.
NightBird is an exemplar of the golden age of destination studios, offering its clients a distinctive and creative environment where they can create their best work. The studio has been the site of countless multi-platinum and chart-topping projects, and it continues to be a place where music history is made.
Contact details
To book the session or get a quote,
Call : 310 657 8405 or mail at
Email: manager@nightbirdstudios.com.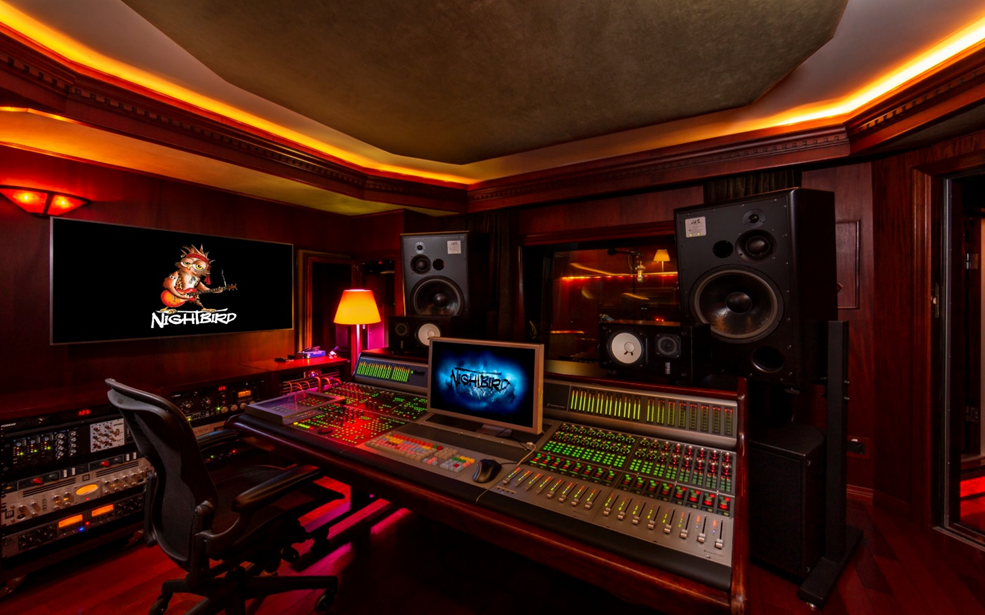 Conclusion
Are you prepared to claim for yourself the showbiz, glamor and illusion of Los Angeles?
There is a recording studio in Los Angeles that is perfect for you, whether you want to create your debut single or record a multi-act symphonic epic. You can select the location that best fits your budget and your vision with the accessible prices and opulent full-service experiences on offer.