5 Things you should know before you start rapping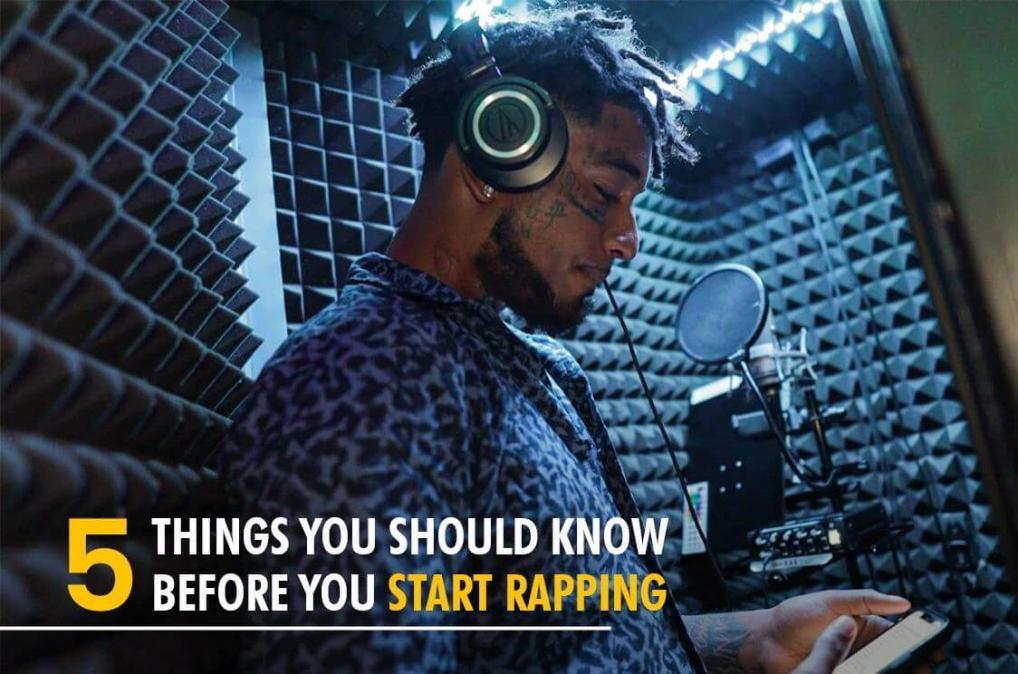 In today's blog, we'll do something a bit different and give you a list of five things you should know before you start rapping. So that if you're a new rapper or just want to learn how to rap, you'll know what to expect and how to prepare. You can get good at rhythmically putting rhyming phrases together with a beat, and you should believe you can get as good as you desire. As long as you don't get too attached to your idea of what a "rapper" is meant to be you will not be amongst a lot of folks, who give up too soon and never reach a professional recording studio to be a famous rapper.
1. Begin by freestyling- Start with freestyle rapping or, to put it another way, creating rap on the spot. The reason for this is not just because you want to be good at it, but also because it is such an astonishing art form to individuals who aren't usually lovers of Hip-Hop. But it also will boost the speed with which you could come up with rhymes and new flow patterns on the fly. You'll need to learn how to choose the correct rhythm for your words as you engage with the instrumental once you've started writing to a beat. It's also known as "flow" (or "cadence" on occasion).
2. From the start, write in the form of a song- Another thing you should do to improve your rapping skills is to organize your raps into "songs." That is, as much as possible, try adding choruses to your raps and having a distinct topic matter. Longer choruses and catchy song portions will assist you to capture the attention of the audience. A good recording studio will help you reach the audience
3. Face the crowd- It takes a long time to get up the courage to rap in front of other people, and the sooner you start, the better prepared you will be. At the end of the day, the first 10-15 times you rap in front of people will be nerve-wracking; there's no getting around that. But, over time, you get more at ease and have enough reference experiences to know that you aren't "about to die" when you will be facing people. So, start as early as possible to face the crowd.
4. Rappers are individuals who rap- Almost every rapper had the idea that in order to be called a "rapper," you had to sell millions of records, and everyone on the street, including the homeless, had to know who you were. This isn't the case at all. You can call yourself a rapper if you practice the skill of rapping and get a few of the recordings done at a professional recording studio.
5. Friends are not the best advisers-Just because your friends think your rap is good doesn't mean it's any good- If you still place a high value on what your friends think of your music, this might be beneficial but it can also limit your range as an artist. Because you can wind up only listening to one type of music or doubting a song because some of your pals don't like it. To determine how good your song is, you need a wide range of sample sizes of opinions from unknown people, and to reach those people you need a recording studio.
Conclusion
Always keep this in the back of your mind as a good indicator of where you're going and where you should go as a rapper. A professional recording studio will be a good guiding source to choose production houses and promoters. The implication is that you'll be able to tell if you're ready to go on to the next stage of your career based on how other people react to your rapping. The audience will determine whether or not you are ready to be a rapper.