7 reasons why you should use a pro-recording studio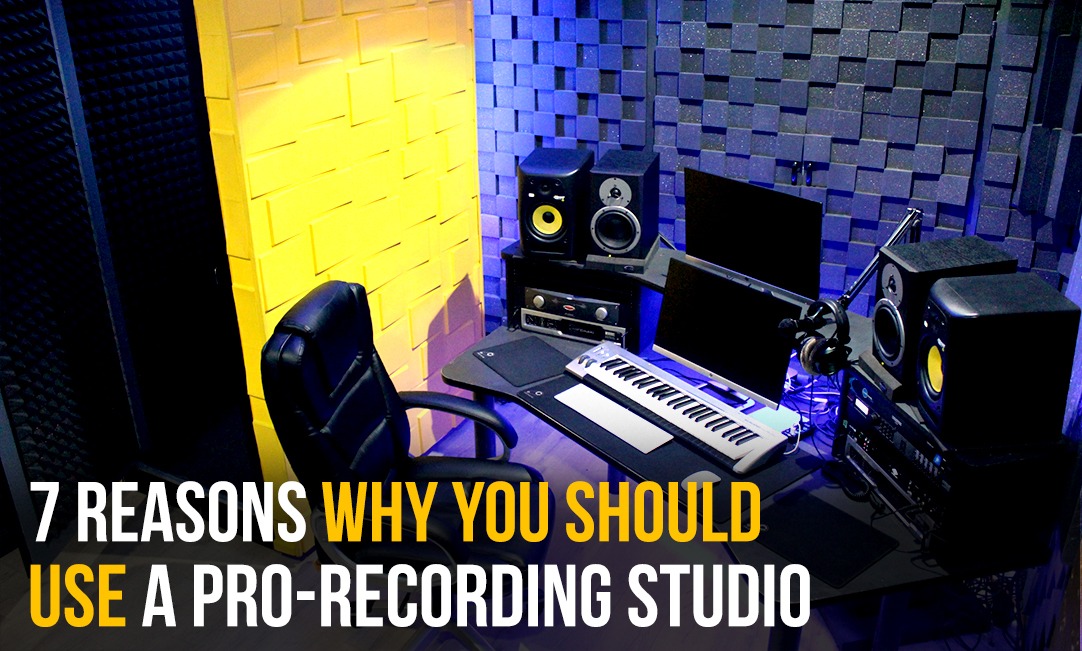 A session at a professional recording studio offers better sounding, expert engineers, world-class equipment, experienced producers, high-quality preamps, and outboard gear at a combined cost which is definitely less than the cost of a home studio. This is one of the many reasons why artists prefer professional recording studios. If this doesn't convince you, hold on because the following are the reasons to prefer a professional recording studio over a home studio -
1. Optimized acoustics:
Pro studios offer acoustic spaces specially designed to optimize recorded music, as in addition, there's space to think and work together. A professional recording studio will likely have a modern cue mix system with a personal monitor for each artist. Everything from a studio's air conditioning to its wiring plays a role in your recording.
2. Top-notch equipment:
Although you can create music at your home studios too, the quality which the professional studios offer you will be far better than your home studio. In addition to top-notch equipment, you also get support from a well-experienced audio engineer. Different mics have different characteristics and only an audio engineer knows where and how to deploy them in the perfect acoustical space. Mics are not of much worth if the signal is degraded, that is why high-quality preamps, equalizers, compressors, converters, and other processors are very important.
3. The control room:
Having a control room separated from the live space is another important reason to prefer a pro studio for recording. It has been professionally tuned. Engineers can also see the musicians in the live room through the glass and they can even hear you back through the speakers when recording the tracks. This helps them judge the parts which require more attention.
4. The live room:
Many professional studios have live rooms much bigger than the space available at your home. In a large space acoustic equipment such as drums and piano sound even better. Engineers are able to see you perform; you can breathe more freely and have your whole band assembled in one place.
5. Better results:
Professional recording studios have the right gear, and the ability to make your music sound better than your wildest imaginations. Your creative process will be boosted by having a team of professionals ready to help you. Your chances of creating a good album will increase significantly when you have people doing the job of recording for you.
6. Talented engineers:
Most studios employ engineers that not only know the room and equipment but may also possess skills that you do not. You can also learn from the engineers by observing them and asking questions, allowing you to expand your own skillset.
7. More creativity:
While recording by yourself you are supposed to do everything on your own, this can be tough for some people. Whereas when you go to a professional recording studio, you can hire pros to handle the difficult parts of your recording while you focus on your song
That all being said, working in a professional studio has a definite edge over a simple home studio. So, it is better to step out of your home, save your money and think of doing work in your professional studio. It is definitely worth it.