Affordable Music Video Production For Artists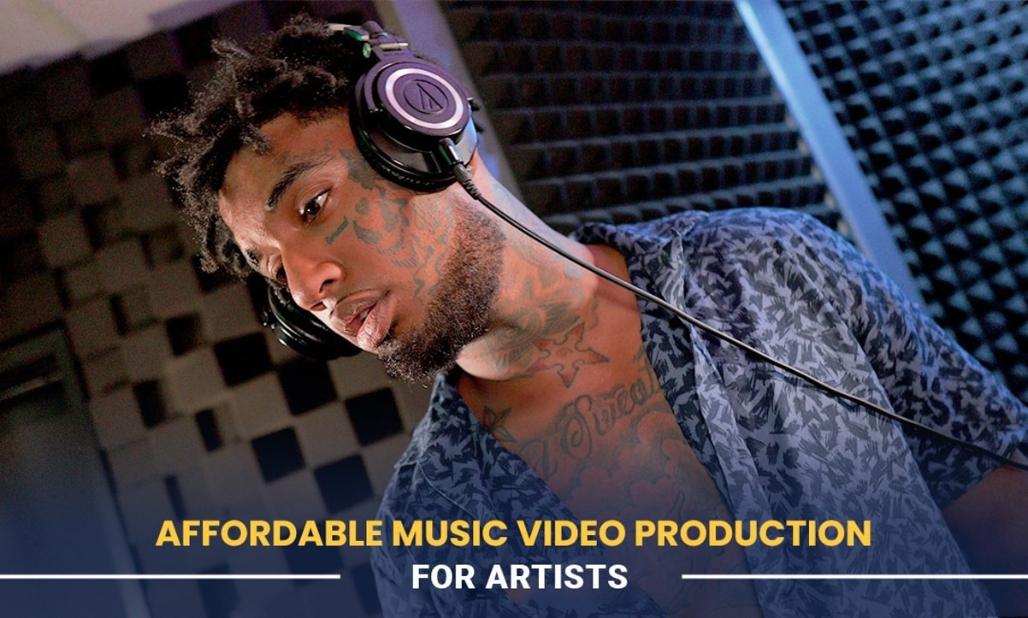 When it comes to displaying artist's act to potential customers, videos have become an absolute must. Artist's movies, like artist's audio recordings, must be of good quality and updated regularly. Our video production crew has expertise in recording and editing music promo videos, which is crucial to ensure that the final product is up to mark. The crew at our recording studio in Los Angeles knows how to direct a video. So that artist's target audience sees the artist's music in the most favorable light, based on real-time feedback from agency personnel on what clients want to see and hear, as well as what is currently doing well for other artists.
Union Recording Studio has a full-time video producer/editor on staff in the recording studio who creates artist promo videos and organizes our army of cameramen who shoot In-studio music videos as well all over the country. Our video production crew has expertise in recording and editing music promo videos, which is crucial to ensure that the final product is up to mark.
In-studio music videos - a broad view of the overall picture!
An artist in-studio music videos film seeks to give a broad overview of what an artist's music has to offer by combining video footage from several gigs with studio audio recordings you've already recorded.
An in-studio music video helps you to portray a far larger image of what an artist's music is? Entertain artist's fans and showcase the songs you've been working so hard on as a singer with performances organically shot in the studio itself.
If you already have high-quality video material from past events, we can make an in-studio music video for a low cost.
Why Music Videos?
For each artist or singer, the music video is the most effective marketing tool. We know that an independent artist has to fund everything out of his pocket, including producers, recording sessions, promotion, and, of course, the music video. Our recording studio in Los Angeles tries to make the procedure not only easy but also more reasonable. The digital world moves quickly, and with our quick service, artists from all over the world can take advantage of low pricing and high-quality video content at the stroke of a button.
Videos have the ability to contain both sounds and sights, allowing the spectator to connect with the artists on a deeper level. Millions of videos by performers are available on platforms like YouTube and Vimeo, and they may also be accessed (embedded) on their official websites.
As an additional source of dissemination for their music, artists have been releasing videos. These videos, most of which have gone viral due to their inventiveness, may be found on their YouTube accounts, as well as on their official website. These videos have been viewed millions of times and are known for their eccentric attitude and out-of-the-box innovation. They've been featured in periodicals and ads, as well as contributing to a sustainable promotion for the artists
If you're an artist, you should make a video for your official website that captures the soul of both the artist and their music. The goal is to present a tale that the listener or viewer will understand and connect with, whether it's a mix of album covers, text, or live performance images.
Conclusion
Music videos continue to be an integral part of an artist's career promotion. It is critical to understand how to create a music video that demonstrates their artistic talent. As a result, always engage a Union Recording studio, one of the top recording studios in Los Angeles, to assist you.