Distribute your music across multiple platforms!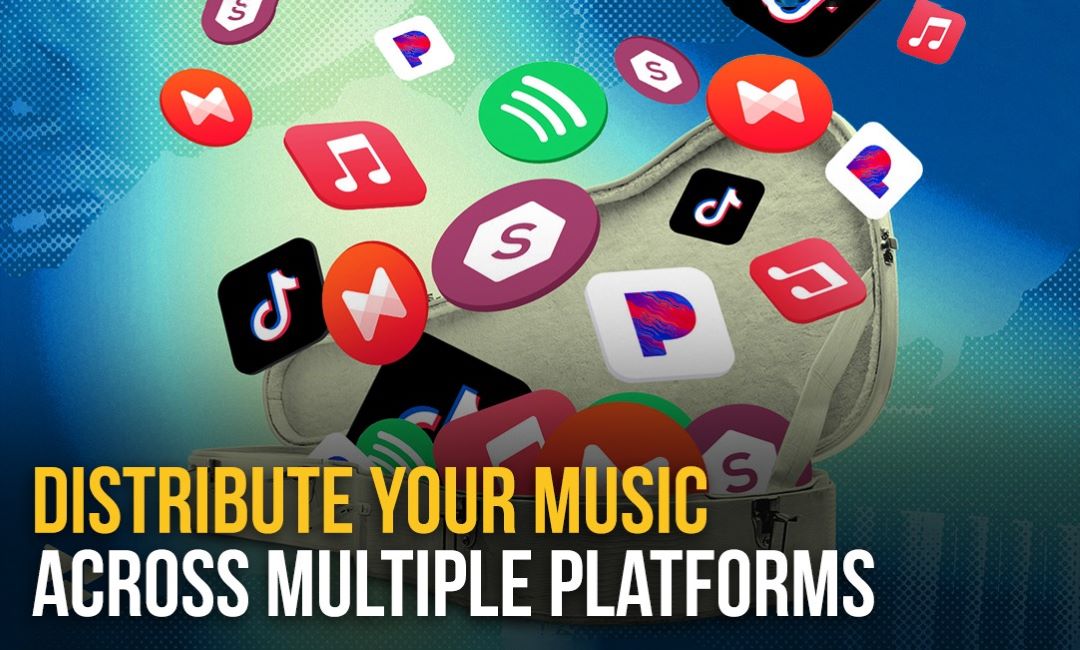 The link between your finished record and your prospective listeners is music distribution. The prominence of distribution in music promotion cannot be overstated. Record companies and independent artists are accustomed to putting their faith in physical music distributors to get their records into the hands of listeners.
Earning money from your music might be a dream come true if you're a producer, singer/songwriter, or musician. You no longer need to be signed to a label to promote or sell your music, which is great news. Are you interested in having your music streamed across all major platforms?
Below are all of the methods for distributing music across all major platforms.
Make high-quality music recordings.
What will keep people listening to your music is the quality of your song. Most independent artists will struggle with this step, but it's a reinvestment you'll have to make eventually. If you're a self-recording artist, don't stop attempting to improve with each new piece you release. If you're happy with your abilities, go ahead and release your tune. If you don't practice audio engineering daily, we recommend a professional recording studio at some point.
Your most recent track should be pinned to your profile.
The second hack involves social media for artists.Your most recent song should be pinned to your profile. The first thing guests will notice is this. If you appear to be fascinating to them, the next step will be to look at your work. Two social media platforms, Facebook and Twitter, allow you to pin a post for maximum visibility.
Make a street team or a promotional page.
A street team is a tactic that you may utilize to promote your posts and spread your material when it's released. When you update the street team page with information and instructions to push it out, you may develop a group of committed fans who can share, like, and comment. A promotional page can also be created. This promotional page might serve as a backup or supplement to your existing marketing plan. You can use a promo page to share your street team's shares and comments to gain traction.
Short music videos on social platforms
Your songs can be featured on Instagram stories, TikTok videos, and Youtube Shortsthanks to the music distributor we'll be discussing shortly. These popular social media sites are ideal for spreading the word about your new song and increasing awareness. The wonderful thing is that folks may listen to the song on Spotify or Apple Music by clicking on it on Instagram, TikTok.
Email newsletters are a terrific method to let your followers and supporters know about your new single or album. Your posts may not always reach everyone who follows you on social media. This is when having your fans sign up for an email newsletter comes in helpful. You can use this email newsletter to notify your supporters about a new release if they missed it on social media. You can also use mail to promote a new song or album before it is released. Email marketing is the name for this method. This works by sending promotional content to your followers via email, such as photographs, artwork, and teases for new songs or albums.
CONCLUSION
It's time to rethink your strategy of focusing just on generating good music and letting the promotion take care of itself. You'll need to understand how to run a company and take action. Allow UNION Recording Studio to help you reach your best vocal potential. Use our blogs to help you get started on your path to becoming a professional singer.