How to Add Your Own Music to TikTok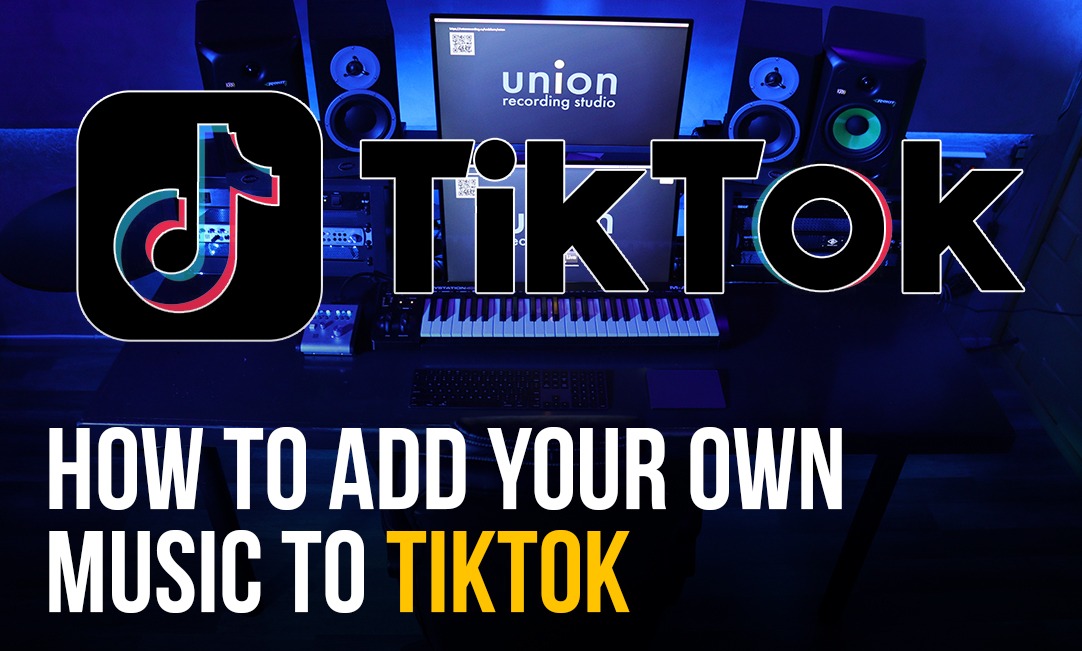 Did you make your music viral on TikTok?
If not, make sure you do it.
It's a terrific tool for promotion with viral video content and greater user interaction, which can help make your music popular fast.
Getting your music on TikTok is a crucial step for independent artists, whether you're about to release a single or already have an album in the can. Although you might not consider TikTok to be a streaming platform, you can earn royalties similar to those with other well-known music streaming platforms like Apple Music, Spotify, and YouTube Music. Here, let's learn the process of adding music on TikTok for the highest chance of exposure because the importance of this social network for the music industry is increasing gradually.
Steps to upload music to TikTok
1. Record your song
Even if you're only going to use a 15-second clip of your music on TikTok, you should capture the entire song well so you can send it to your distributor. Focus on developing your distinctive sound, then pick a song that embodies it. Choose one of your catchy, cheerful songs from your repertoire if you can, as these songs often do better with the audience.
Get a recording with high-quality audio and clear sound as much as you can. Record in a setting with little ambient noise. You don't want audio problems, such as intrusive background noises prevent people from listening to your song.
TikTok can identify the copyrighted content in the song. Make sure the music rights have been cleared in order to avoid copyright breaches, or better yet, refrain from employing any content at all. Make sure you have permission from the owner of the copyright to use the music if you chose to utilize a cover song. In order to draw the audience's attention, attempt to make your rendition of the song stand out.
2. Sel ect a part of the song for TikTok
Ever wonder how users of TikTok add music to their videos? Fr om the video editor, users can manually add their preferred music. But unless they use original audio, their posts will probably be removed. Because of this, TikTok features a music library with tracks that can be used in 15- or 50-second segments. Users can find well-known ways to include in their content with this music collection without having to worry about copyright violations.
Make sure you choose the best section of your song to be featured because it will be included in this audio library. You will sel ect the exact excerpt during the distribution if you are the song's artist. Consider the type of content you believe would fit your style when selecting the highlighted portion of your song. Would you like to appear in enthralling, calming, or lip-sync videos? Provide the finest choice for the material your target audience's authors produce. Also, take into account the musical passage that best showcases your own sound.
3. Choose and sign-up with a distributor
Songs are obtained by TikTok fr om music streaming services and added to its audio library. As a result, creators can use songs in their TikTok videos and be confident that they have the publisher's or artist's consent to use the music. If you've been involved in the music business for a long, it's possible that you have a distributor who distributes your music to other digital music outlets already. You should register with one if you're just getting started. There are many choices, and ultimately it depends on which pricing structure suits you the most.
Once you've signed up, ask them how to add TikTok to the distribution list in the best way possible. When submitting your song, some distributors even include a straightforward check box. Check with them about the payment arrangement they've agreed with TikTok as they will each have distinct license agreements with music suppliers.
Make sure that the artist name, song name, etc. are properly related to your song, and check that your information is in order.
4. Look for an influencer to feature your song in a TikTok video
Finding an influencer to include your song in one of their videos is the next step if you want to profit from posting your music to TikTok. This is known as influencer marketing or creator marketing, and it applies to the marketing of music just as much as it does to other industries.
It is best you become your own influencer by producing interesting material for your followers to enjoy. However, if it doesn't interest or suit you, you can find an influencer with a sizable following of engaged users. Such an influencer can make your song reach a larger audience. Additionally, because their followers are interested in their content, you can comment on the video, share it, and inspire users to create their own spin-off content by doing so.
Conclusion
Some people who are just starting to understand the music industry may find TikTok to be mysterious. You can upload your song to TikTok with confidence after following these instructions and gaining exposure as an independent musician.
If you have a song, UNION Recording Studio can help produce your song. At our professional recording studio, your music is perfected and given professional touch through our recording, mixing, and mastering services. We also offer professional photography and videography services that can be used during promotional activities.