How To Make A Music Video (Step-By-Step Guide)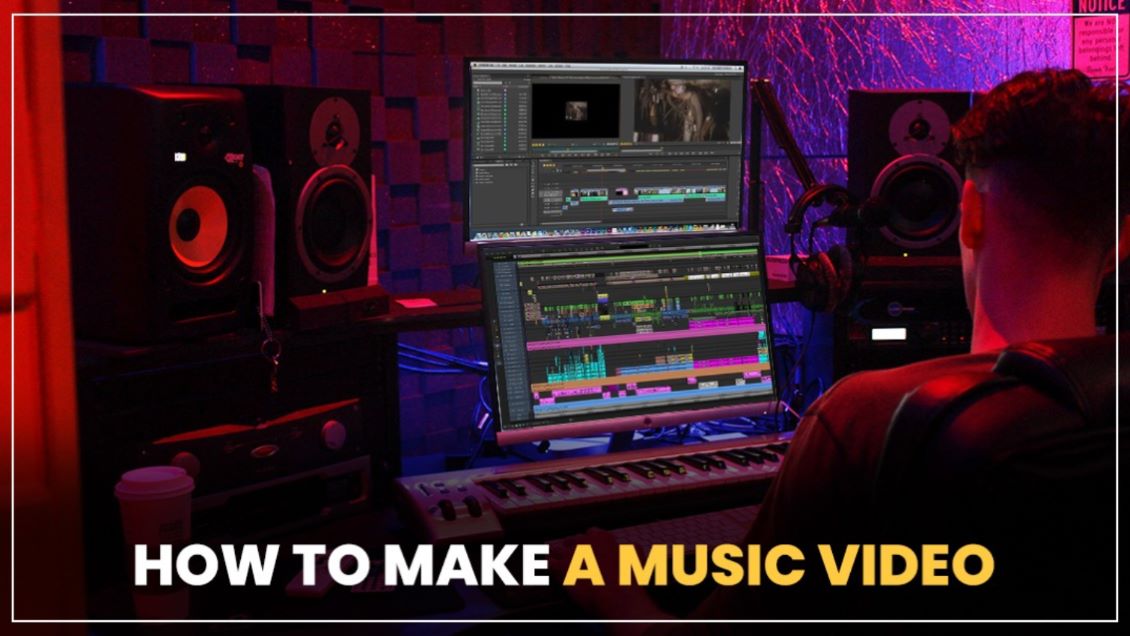 A music video can support the promotion of your brand on social media sites such as YouTube and Facebook. A music video does not have to be expensive, contrary to common assumptions. The most important thing is that you have a fantastic idea, a terrific team, and a well-defined budget.
Before you begin to construct your music video, it is necessary to plan and consider a few key things. Here's a step-by-step guide on a music video.
Pick the Song
While it may appear that merely recording a video for your next single is a good option, this may or may not be the best option. Few things to think about while you pick a song. use existing songs to shoot, edit, and produce a music video will take much longer than you expect. So you can use an existing song.
Consider the copyright expenses if the song isn't yours!
Don't think that usage of a song that isn't yours for your music video is permissible. If your budget allows it, get the paperwork to move forward legally if you want to make a video for a song by someone else that doesn't already have a video. The professional recording studio you have hired, like Union Recording studio, Los Angeles, may help you in this.
Choose the perfect recording studio
To make a video, you'll need a recording studio. Try and book a professional one like Union Recording studio. It will save your time to recruit a team and gather the necessary equipment on your own. basically, we have everything you need in our studio.
Interact with your recording studio crew
Make sure your camera and lights crew are aware of your scene requirements. Those who film the video will be able to see what you can't do and will be able to give suggestions based on that.
Make a list of the necessary things you'll need for each shot
Prepare Share your completed storyboard with the recording team and have each shot discussed with the recording studio.
Create the video
Be focused and follow the plan on the day of the shoot. To edit, keep a detailed record of the photos you've taken and share them with your recording studio. Even though the final scene may only last 10 seconds, the set-up and filming could take several hours.
Don't be in a hurry to complete the project in a shorter duration.
It can take you and your crew anything from 2-10 hours to shoot, edit, and complete one minute of music in a music video. The longer you wait, the more likely you are to abandon the project.
Conclusion
Music videos continue to play an important role to promote an artist's career. Knowledge of how to construct a music video that appropriately shows their artistic ability is crucial. Therefore always hire a Union Recording studio, the best recording studio in Los Angeles will be able to guide you in this.