How to promote music in 2022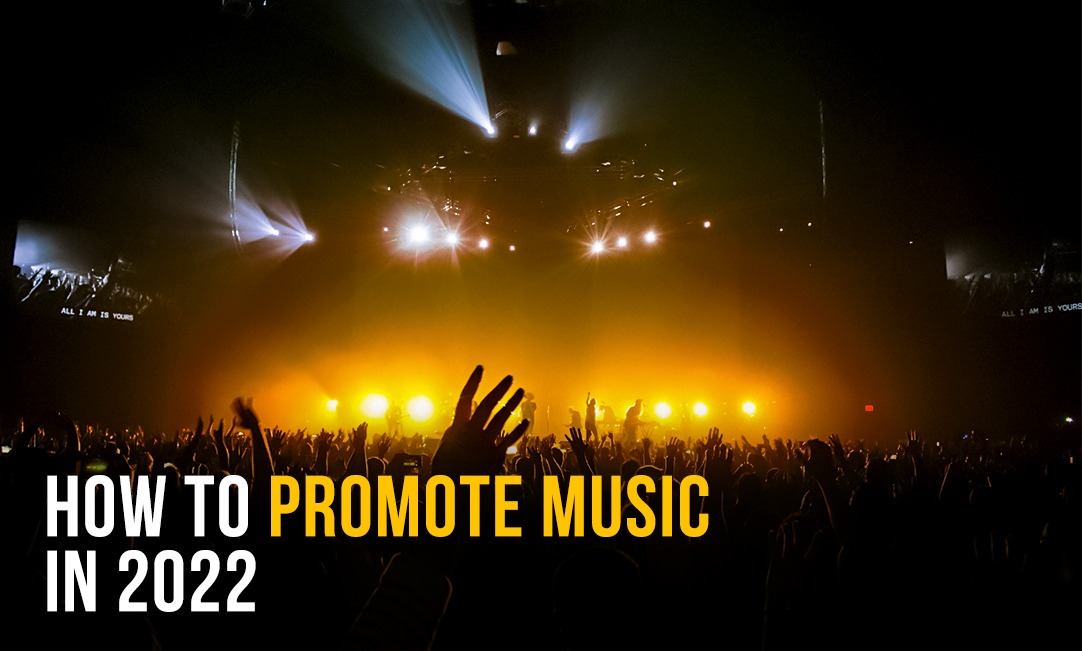 Now, since we are nearing the end of 2021, artists want to know new strategies that they could adopt to make their music reach a larger population and new audiences. With technology, music is also evolving, it's becoming easily accessible to a large audience and helps in creating a greater fan base.
You have easy access to the internet and this gives you N-number of ways to promote and market your music. Moreover, today you also have various options to perform live that helps you to directly reach music lovers. In this blog, let's find the strategies that can help you to promote and market your music in 2022.
Top 5 ways to promote music in 2022.
We are living in a technically advanced world. Internet and its sub functionalities provide you with a wide scope to market and promote yourself. So, make judicious use of these technologies and let your fans and music lovers get madden at you.
1. Make yourself present through social media
Social Media Marketing is one of the latest ways to promote a product or a service or yourself. You want yourself to develop as the most popular and liked musician, so make your presence strongly felt on various social media. Instagram, Twitter, Facebook, and others have the force to instantly make you popular. Make original videos and music and get them viral on different social media platforms. Also, keep your audience engaged by consistently offering them quality posts on these platforms.
To get yourself promoted, create quality content for the social media sites. These would help you to engage music lovers. In the coming years and 2022, it's going to be one of the best platforms to promote your music. It gives you an exhaustive opportunity to promote yourself so, use it to the fullest.
Another great platform for you to promote yourself as an artist is none other than TikTok. This video-sharing app has been downloaded more than 2 billion times and has over 600 million monthly users worldwide. Here you can upload your 60-second creative video that can go viral instantly. It has popularized many influencers and micro-celebrities who became global celebrities. Who knows you can be the next big name.
The Reels is now growing in popularity. Connect with your Instagram fans and offer short videos through Reels. These 15-second multi-clip videos with audio effects and creative tools can be a big way to achieve fame and recognition.
2. Start Public Speaking
To interact directly with your fans is a great way to promote yourself. Find opportunities to formally express your thoughts. Don't hesitate to speak what's there in your mind. It may be about your latest releases or your journey as an artist or you can tell some motivational and inspirational stories or it can even be some of the personal moments of your life. Your fans will love to hear you. You can do this by speaking-in person or online. You can come up with a video or can arrange for a webinar.
3. Perform live
This is of course not the latest way but its effectiveness to promote yourself cannot be underestimated. Get yourself engaged in gigs and tours. Perform live locally in your and increase your fan following. Move forward for the new city and countries. Live performances are a get way to connect with fans it helps you to reach great heights.
4. Get your music available on playlist
A popular playlist such as Spotify is accessible to a large population. Spotify for example has more than 40,000 tracks uploaded every day. If you're using playlists, you thus face tough completion. However, if this is used strategically it can bring a great difference to your career. Use an editorial playlist and a piece of music curated playlists offered by such as Spotify.
This helps to push your music ahead of the streams. This leads to your visibility. Through the playlist, your music reaches many across the world. Create and get yourself listed on the playlist. It not only create awareness about you and your musical composition but also helps you to earn royalty.
5. Craft stories for your fans and music lovers
To be a talented artist and create a stunning musical composition is the first thing you need to master to get visibility and engagement. But today, it is not just enough. There is more to it, to become popular. Your fans want to know about you and your creations. So, create a compelling and engaging story that goes with the making of your say, a musical hit. For this, you don't have to struggle much. Each one of us has stories embedded in our life, career, inspiration, music, etc.
You have merely to apply a simple process to formalize a strong and relatable narrative. You can connect small pieces from your entire career and create an engaging philosophy that can resonate deeply with your fans. Try creating one and get it viral on different Social Media platforms, YouTube, playlists, etc. and see how you can reign the industryin the coming year.
Conclusion
With 2022 ahead, prepare yourself to startle the music world. Make plans and strategies that would work and help you to promote your music in 2022. Create some great compositions, get them recorded, mixed, and mastered by audio engineers. UNION Recording Studio, the professional recording studio is there to help you at each step.