Is Setting up a Home Recording Studio Value For Money?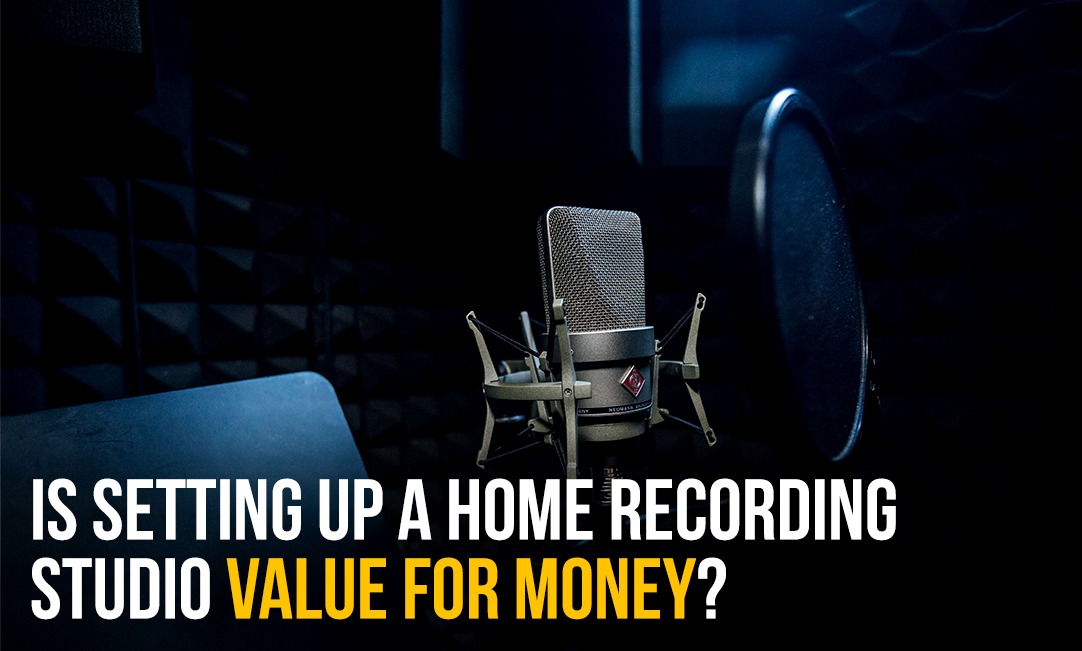 To become a musician is a dream that many cherish. Artists like you plan for it, work hard for it, and spend time and money on it. Many opt to do everything by themselves at their home recording studio while others go to professional recording studios to polish themselves as artists. The question arises: Is home recording studio a complete waste of money and if 'no' why do people go to professionals? The answer to the question is neither - a straight 'yes' nor 'no'.
A pro recording studio is an essential expense that you need to bear to achieve success but before that groom yourself at your home and begin the process fr om your home recording studio. Complete your recording and pre-production at-home studio and then approach some professionals and audio engineers to transform your good composition into a mesmerizing one.
Can your Home Recording Studio fulfill all your aspirations?
A home recording studio with a good set-up and equipment is a good idea to start with. Before going for a final recording session, practice yourself as it makes a man perfect. Get yourself a good laptop, a microphone, a simple recording software application, and a headphone. Today, you have multiple tools available in the market to test yourself and make improvements in the areas wh ere you lack. A recording microphone is a great tool with which you can pick up subtle qualities of your voice which you might have never heard or may have ignored. This way you get a near-professional touch at home where you can practice and make yourself sound perfect. This set-up at home is not a waste of money but beyond it, make sure to avail yourself of the services of engineers to mix and master your composition to compete with your competitors.
How is a Professional Recording Studio better than your home recording studio?
Any professional recording studio can make an unbelievable difference to your original track as they are well-equipped with the latest tools, setup and have a team of trained and experienced professionals who not only does wonders with your composition but also provide you with cost-effective and affordable services. Let's see the reasons to avail of the service of a pro recording studio.
Provides optimized acoustics
These studios offer acoustic spaces designed to optimize recorded music and give space to think and work together.
Equipped with top-notch tools
It's a fact, you can create music at your home studios too, but the quality a pro studio offers is better than your home studio. They have the latest, excellent, and superior quality instruments and professional audio engineers. With the help of these facilities, you can get a perfect track.
Separate control room and live room
Generally, there are spacious live rooms where acoustic equipment such as drums and piano sound even better. From the control room engineers can see you perform through the glass and hear you back through the speakers when recording the tracks.
Offers better result
Professional recording studios have the right gear and can make your music louder and livelier. Your creativity can be enhanced with the help of a team of audio engineers. The team handles the difficult part of your recording while you remain focused on your song.
Conclusion
with a well-equipped setup that has everything that can make your music outshine others and that too at a competitive price. Hire us so that we can make you a star from an artist.