The Power of Music Festivals in Los Angeles: How to Get Booked and Make the Most of Your Performance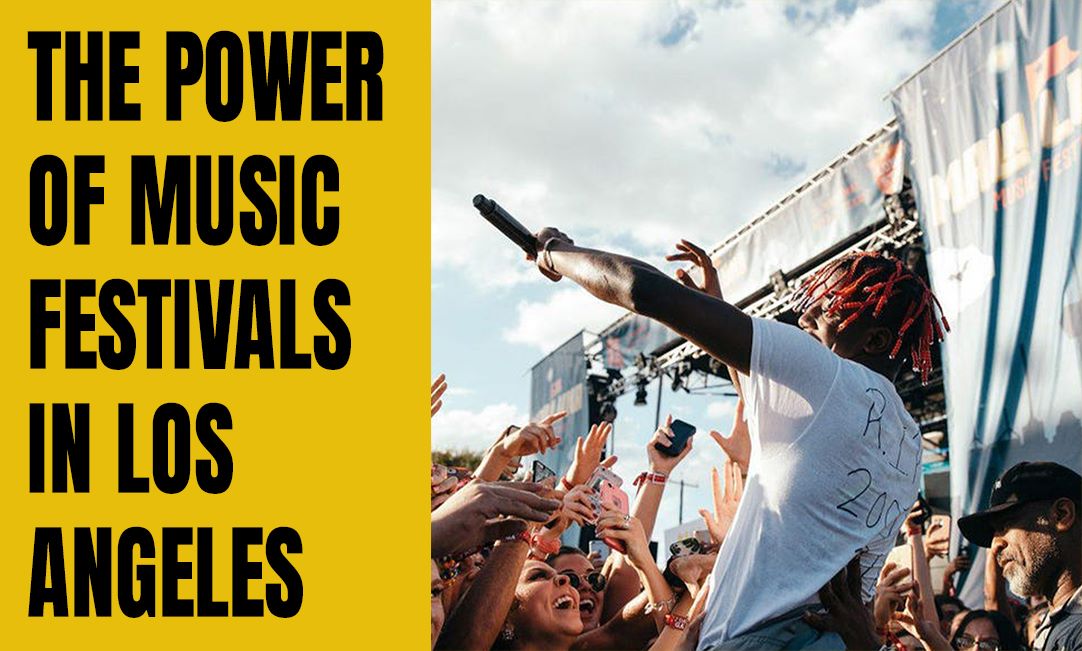 Date 21-April-2023
One of the best ways to expand your fan base and attract the attention of industry tastemakers is to book a live performance at a music festival in Los Angeles. Being selected for a highly sought-after spot on a festival lineup shows not only how talented you are as a music artist, but also how committed you are to putting in the time and effort necessary to advance your musical career.
Artistic directors at these festivals begin their planning by securing their headliners. Then they fill the remaining openings with upcoming music artists, some of whom they have never heard of before. Because of the fierce competition, getting booked at these festivals can be challenging. However, if you are booked, a music festival in Los Angeles can be a potent stage for showcasing your talent and gaining new followers. This blog post will examine the influence of Los Angeles music festivals and offer advice on how to get booked and maximize your performance.
Why are Music Festivals in Los Angeles so Powerful?
Several music festivals, such as Hollywood Carnival 2023, LA Function, Juneteenth Festival and more are organized in Los Angeles, home to several music scenes. These music festivals have a number of benefits for both music artists and audience members. They give music artists a stage on which to connect with a large audience and gain exposure. They also provide chances to collaborate with other music artists, network with industry people, and develop bonds with fans. Music festivals offer attendees a singular experience that can't be matched by single concerts. They provide the chance to attend numerous performances by various artists over a number of days in a setting resembling a festival with food, beverages, and other events.
How to get booked for music festivals in Los Angeles
1. Select the right festival for your music
Each year several music festivals are held in Los Angeles. Don't jump to get booked for every music festival. Being selective is a much better strategy than applying to every festival that is accepting submissions.
Target festivals that are likely to book your genre of music and begin your research several months in advance. Find out where bands similar to yours have played, and look for opportunities by searching festival directories.
Once you've identified a few festivals that seem promising, look into the independent acts that have been chosen in recent years. Do they have a strong local following and are located in the same region as the festival? How prominent is their online presence? Have they received press coverage? Are they completely self-funded, signed to a major or independent label, or both?
For your target festivals, make thorough research and see if submitting an application makes sense.
2. Create a killer press kit
It's difficult for independent musicians to get into music festivals. Once you've narrowed down your list of potential festivals, make sure your application is distinctive. Although having great music is a given, promoters also carefully consider a few other factors to decide which acts are prepared for a festival stage.
Make a press kit for your band that highlights these crucial components in order to help you secure a spot at a music festival. Festival organizers can tell that you have your act together and are committed to your music career if you have a polished, well-maintained EPK right on your artist's website.
While creating your press kit, you must include
An impressive bio that highlights your unique qualities

High-quality photos showcasing your performance scenes

High-quality live video as evidence that you can give a mind-blowing show

Interviews and reviews to lend a sense of authority to your music

Social media and streaming links to show your activity on these platforms
3. Get your festival application ready.
Once you are ready with your basic application materials and digital press kit you must learn the submission requirements for each festival. Different materials, word counts, links, or numbers of videos might be needed for each festival.
Learn the requirements for each target festival in advance so you can plan your time and resources accordingly and prevent any delays when the deadline approaches. If you don't submit it correctly, your application might be turned down immediately.
4. Submit and keep a follow-up
Do not bother the artistic director by repeatedly inquiring about booking. It is a surefire way to get blacklisted, especially if they specifically requested that you not do so during submission.
The best thing you can do after submitting your application is to wait to learn if you are chosen. However, if something significant occurs in your career after you've submitted your festival application that might be the only exception. This might entail securing a spot at another significant festival, landing a prominent review or interview, or securing an opening slot for a well-known performer. After that, you could inform the festival via a follow-up email. Additionally, remember to adjust your press kit accordingly.
How to Maximize Your Performance
If your application impresses the artistic directors, you will get booked to perform live for a music festival in Los Angeles. Once you get this golden opportunity, make sure to make the most of your performance. Follow these tips to ensure a successful performance:
Practice for the performance: Practice your set list, practice with your band and check that all of the equipment is in working order. Make sure you have a fallback strategy in place in case of technical issues.

Engage with the audience: It's important to interact with the crowd and deliver a memorable performance because music festivals are all about the experience. This can involve mingling with the audience, sharing tales about your music, and enticing participation from them.

Network with industry professionals: Utilize the chance to connect with industry experts, such as promoters, booking agents, and other artists. Be prepared with business cards and be open to potential opportunities for future bookings or collaborations.

Promote your performance: Promote your performance before and after the festival by using social media and other marketing tools. Share pictures and videos from the performance and express gratitude to the audience.
Conclusion
Music festivals give artists a strong platform on which to spread their work and advance their careers. Making the most of your performance requires planning, engagement, and promotion while getting booked requires a combination of talent, diligence, and networking. You can improve your chances of getting booked and leaving a positive impression on customers and business associates by paying attention to these suggestions.
UNION Recording Studio, a professional recording studio in Los Angeles, will assist you in creating professional-quality music and also getting professional-quality videos and photos for promotion.