The vital role of sound engineer for mixing and mastering music record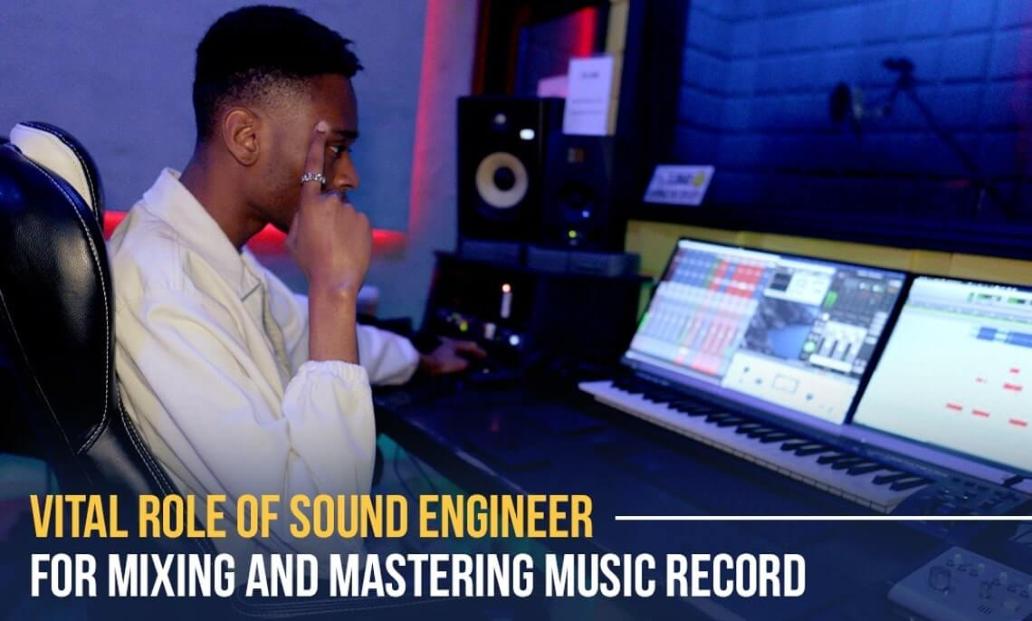 May you be an artist or a music lover, we all love good music and melodious tracks. These songs are the output of joint efforts of an artist and a recording studio team. Among the recording studio technical experts, sound engineers play a vital role.
A quality concert with melodious music is because of the efforts of an excellent sound engineer in charge. These music business pros perform their magic behind the scenes.
Sound engineers, often known as audio engineers, are responsible for mixing, reproducing, and manipulating sound equalization and electronic effects. They are not required to work just in the field of music. Some end up planning and controlling sound at conferences, theatres, and any other location where an audience requires sound projection.
In the music industry, sound engineers play an important role.
Sound engineers use their well-trained ears with their knowledge of acoustics to provide the optimum sound quality for various purposes by manipulating microphones, sound levels, and outputs. Sound engineers may work in a variety of settings, including film, radio, television, computer games, theatre, sporting events, and corporate events, in addition to the music industry.
The idea of outsourcing mixing and mastering services was not very well accepted initially. However, when musicians tried their hands at it, despite their expertise in fine-tuning, they were unable to turn it into a masterpiece. The musicians decided that the problems in their approaches were due to a lack of suitable setup and the different mixing and mastering tools that skilled audio engineers have. In the acoustically equipped recording studio when they discovered the shortcomings in their techniques.
The purpose of mixing and mastering a record is to prepare it for playback on several devices, from headphones to music systems. It necessitates the creation of high-quality tracks that provide the end-user with a unique experience. To do so, you'll need monitors, which will display visual pictures of poorly recorded stereo sound. A sound engineer can more effectively handle difficulties with uneven frequency response by using stereo imaging to obtain a perfect blend that is pleasing to the hearing. Union Recording Studio Los Angeles understands it well and always hires excellent talent on their sound engineering team.
Compressing is the next crucial task for a sound engineer. It is the technique for controlling the track's dynamics. The expression of any audio composition is defined by its dynamics. Compressors are used for two main reasons: to smooth out the track or emphasize the song's pumps, kicks, and punches. The sort of compressor required for the track is determined by the type of track. The compressors are used differently for slow and fast songs. It's better to do it in a professional recording studio with a skilled sound engineer.
Multiband Dynamics is another important function of a sound engineer in the Audio Mixing & Mastering process. This aids in the compression and limitation of individual frequency bands within a song. It's something a skilled sound engineer understands how to do. The equipment you'll need for this allows you to multitask. Highlighting the vocals, eliminating roughness, regulating the bass, rectifying a terrible mix, and addressing other obstructions are all examples of this.
Conclusion
Along with a sound engineer, your ideal mixing and mastering setup includes several tools. So, if you have a new record, use these tools to test your mixing and mastering talents and create the best songs. Union Recording Studio Los Angeles helps you rent a recording studio on an hourly basis to make the process of recording your track affordable and you can deliver the best track to your audience.