Types of hip hop. A brief guide to different styles of hip-hop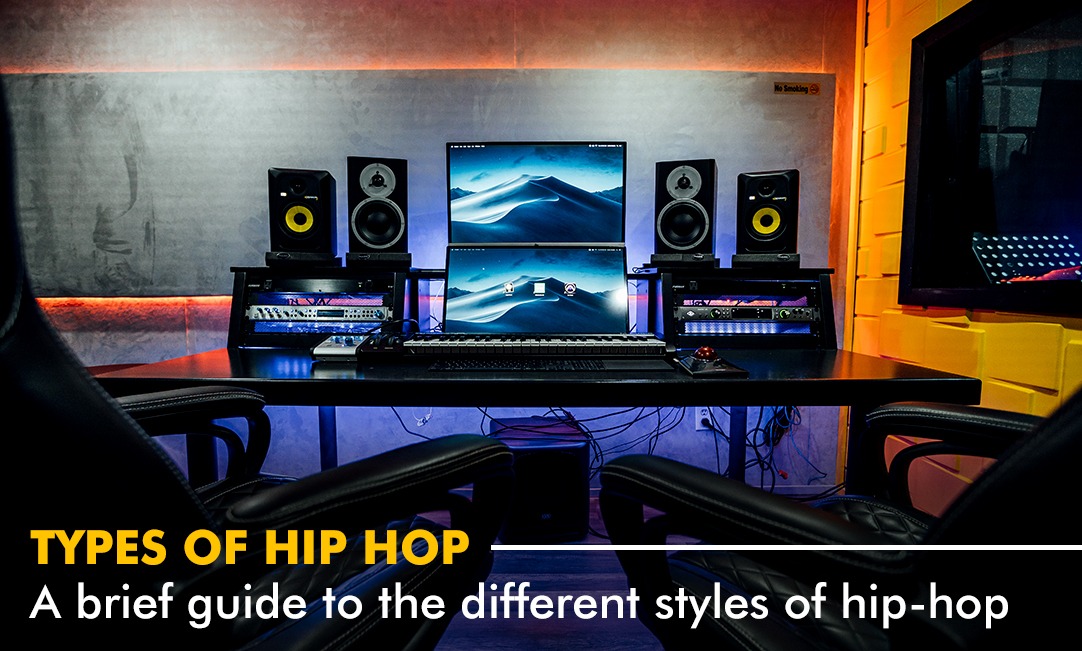 Hip hop is not a gen-z creation; it tracks its origin back from the 1970s. Even though people responded reluctantly to its acceptance, with time hip hop became a global phenomenon! Today a lot of newcomers in the industry aim to become successful hip hop artists and musicians, but how many of them actually know hip hop deeply? How many of you know about the real evolution of hip hop? Well, there are a few elements that are the "pillars" of hip hop music and their significance should not be understated.
The important yet different styles of hip hop would include:-
1. Rapping (Oral): Being one of the most famous parts of hip hop, MCing or rapping, gave birth to a very new era of the musical revolution all around the globe! Many underrated artists gained their deserved recognition through this new art of rapping. Not only did it influence the youth listening to it, but took the entire music industry through a storm giving rise to a new urban narrative. Ever since rapping was born, it has exploded into countless genres and styles. We'll be discussing the major styles of rapping below:
Old school: Old school hip hop is the most obvious place to start with when considering the important genres of rapping. In general, this style of hip hop is characterized by early uses of samples and simple rhyme schemes.

Boom bap: This gets its name from its distinctive drum production style! Boom bap is a beat-making production style that had a huge impact on how music would be made going forward. The hard-hitting styles of boom-bap drums make this genre worldwide loveable.


Jazz rap: Now this style of hip hop is quite similar to the boom-bap style of rapping. Jazz rap especially from the early 2000s is known for combining complex rhyme schemes with off-kilter drum production.


Trap: That one genre you'll hear the most about these days would be trap music! From Megan thee stallion to Gucci mane, these artists are known for their trap music. Its beats are easier to program with the help of technology which makes it truly a modern take on hip hop.


Country rap: Modern country rap takes a lot of cues and inspiration from trap music. It can be stated that country rap is a relatively new genre and artists like Lil Nas X with his mega-hit song "old Town road" did justice in defining what country rap really is.
2. DJing (Aural): Kool DjHerc was the one who started with DJing in the 1970s and introduced this type of hip hop genre to the public for the first time. The innovative breaks and beats were what gave hip hop its original rise. Back during that time, DJs were considered real celebrities and stars.
3. Breakdance (Physical): 'Poetry in motion' or breaking is an acrobatics style with influence from gymnastics, martial arts and various other dance forms which speaks for the innovative wave ushered in by breakdance in the world of hip hop!
4. Graffiti (Visual): This is one of the most controversial elements of hip hop. Leaving artwork in random places or on specific areas which hold some sort of history to it, graffiti has always been a special kind of element of hip hop which had to face mixed reactions from people.TAKI 183, was one such artist who made himself popular through his graffiti artwork, leaving his signature marks in the neighborhood such as Wynwood.
Conclusion:
Despite having many genres and subgenres, Rapping still remains one of the most prominent and famous hip-hop styles! All the aspiring rappers take their craft very seriously and therefore prefer to record themselves in professional recording studios over any local or home studio. This helps them produce their songs in a more professional way and helps them expand their reach to a larger group of audience. There's no point in producing low-quality music in hip hop, after all you should make sure what your fans listen to is desirable.