Connor Ahlstrom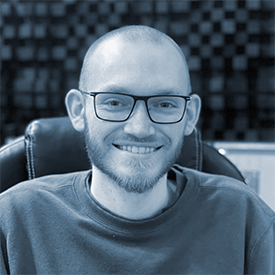 Reboost Engineer
Connor Ahlstrom, a native of the state of Minnesota, first began producing, mixing, and mastering music for fun with his high school friends in 2015. What started as a fun thing to do with friends developed into a serious hobby and a source of joy.
This joy and passion for producing, mixing, and mastering music eventually turned into more than a hobby for him. This led him to apply to the Berklee College of Music where he graduated in 2020 with an impressive dual degree in Music Production & Engineering and Electronic Production & Design.
After graduating, Conner Ahlstrom moved to Los Angeles, California, where he has spent his time since paving his own path and making a name for himself as an engineer, where his main goal is to help other artists to create their own unique and signature sound and to do his best to help others reach their full potential.